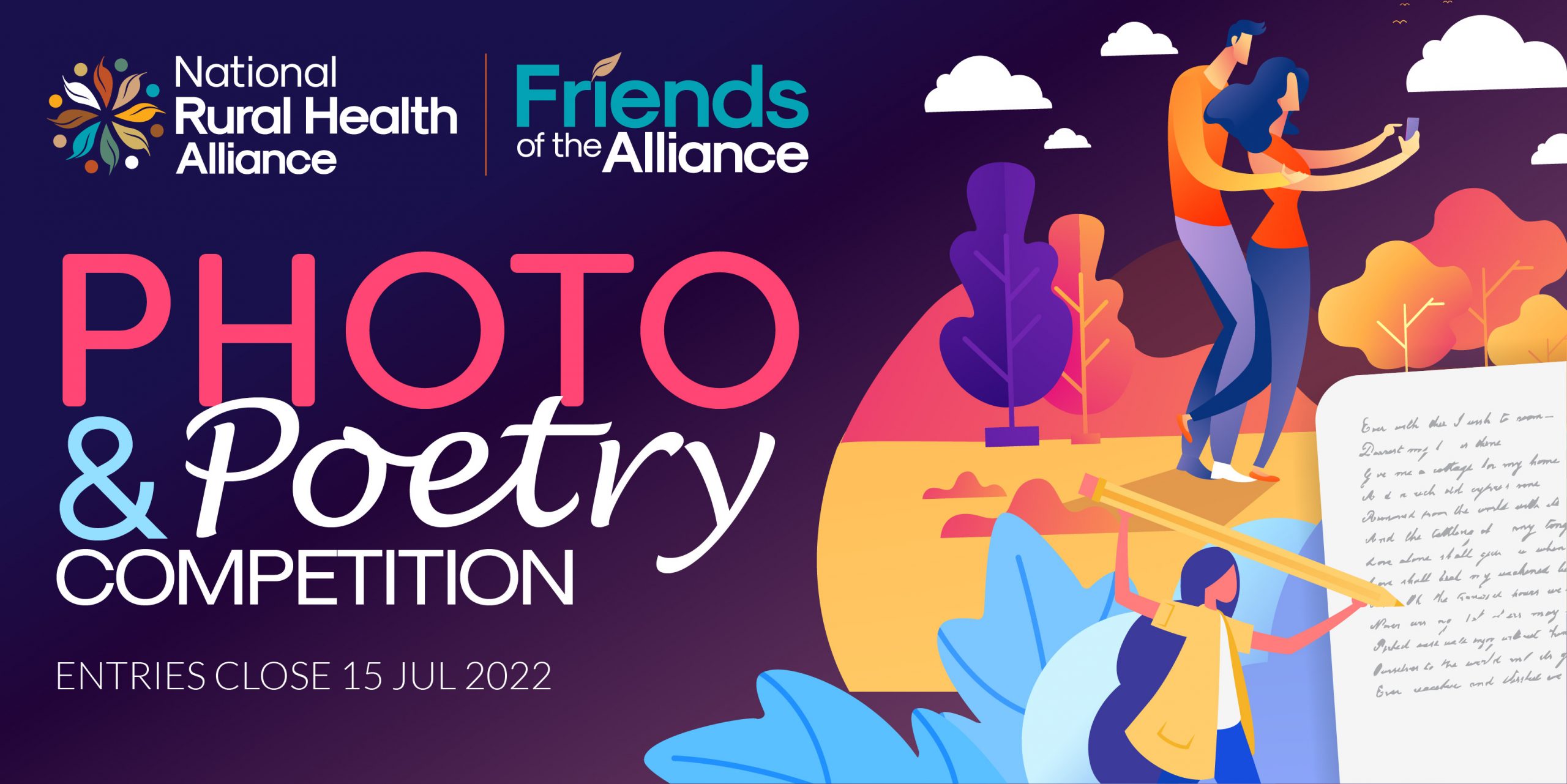 2022 Friends Photo and Poetry Competition
Entries for the 2022 Friends Photo and Poetry Competition are now open.
Entries close on 15 July 2022.
Through photographs and poetry, this competition aims to showcase the beauty of rural and remote Australia and celebrate the strength and character of our vibrant rural communities.
The competition is hosted by Friends of the Alliance in conjunction with the 16th National Rural Health Conference, to be held in Brisbane on 2–4 August 2022.
We are seeking entries focusing on the #loverural theme. Images and words that portray such things as everyday life in the bush; personal experiences with drought, flood or bushfires; providing health services; parenting children; caring for others; farming; relationships; education; or perhaps how you coped with isolation and social distancing during the COVID-19 pandemic.
Finalists from each category (photographs and poems) will be exhibited at the Conference and judged by the delegates attending the event. Cash prizes will be offered in both categories.
More information is available at 2022 Friends Photo and Poetry Competition.
Enjoy the 2020 photo finalists here and the 2020 poetry finalists here.